so this weekend was so nice out we took the opportunity to repot some plants around the house and plant some of my seedlings...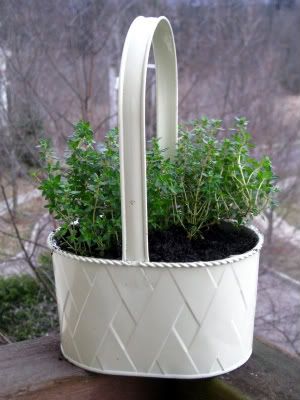 alot of our house plants were in dire need of larger residences. we put a huge jade plant into a much larger container. we repotted a basil and a thyme plant i got at lowes into to little pots...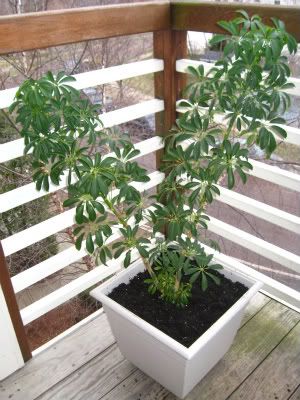 our big umbrella plant was put into a 16 inch square pot. we replanted a big rosemary plant i got at the winter farmer's market into a hanging basket...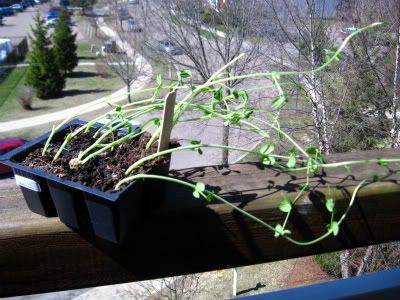 and i planted all my snap pea seedlings into a long box planter because they were getting so big. i need to get another long planter for my green beans this week...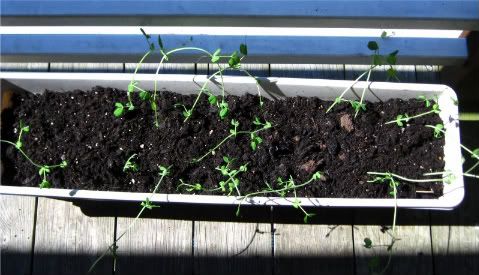 it was so nice and sunny today. it felt so good to get my hands in some dirt. i can't wait til it warms up enough start digging in my garden...